After years of planning with our municipal and provincial partners, construction has begun on a new, state-of-the-art long-term care home to serve the community of Peterborough. 
Like so many older long-term care homes across the country, our current home in Peterborough is just not up to the standards of comfort, privacy, and quality of life that all residents deserve, and not to the standard set by our dedicated caregivers for quality of care.  
This important recognition is what drives our plans to rebuild every older home in our network, as part of our multi-year, national Improving Care Plan.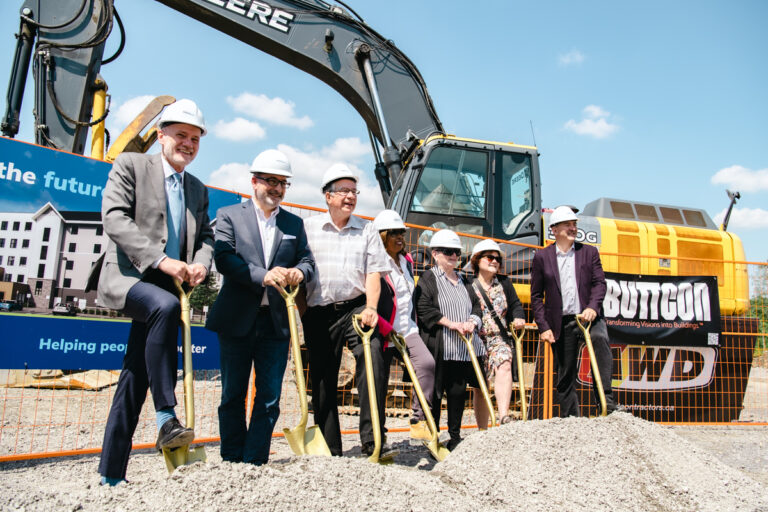 Our plans to rebuild the current home to modern design standards will nearly double the square footage per resident, to offer residents improved comfort and privacy, and private bedrooms for everyone.  
When doors open in the fall of 2025, we will welcome 256 residents, and increase capacity for seniors care in the region, at a time when Canada's aging population is growing rapidly. An additional 84 seniors on the province's long-term care waitlist will have access to compassionate, high-quality care from our skilled team, close to their families and neighbours.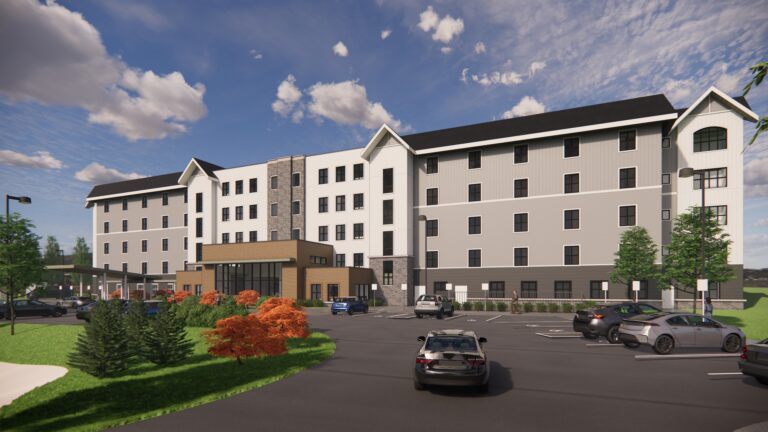 The new home will:
Cultivate community through design, with eight self-contained, 32-resident home areas, each serviced by their own dedicated dining rooms and activity spaces, with opportunity for residents to name their own home community
Support stronger family connections with larger visiting lounges and secure outdoor courtyards for hosting loved ones
Feature a country kitchen and café, physiotherapy room, chapel and hair salon
Provide a designated community for Memory Care, with innovative wall and door murals and tailored activities to help residents living with dementia connect with their environment and trigger positive memories
Improve clinical offerings, including restorative care, palliative care, as well as additional spaces for families supporting residents through end-of-life care

Expand our local care team with approximately 100 new team members, including additional roles in clinical, resident programming and support services positions



Extendicare has been providing long-term care in Canada for more than 50 years. With this project in Peterborough, and others like it, we are building for the next 50.
We can't wait to welcome residents, families, team members and neighbours to the new home in the fall of 2025.  
For more information on this project, please click here.